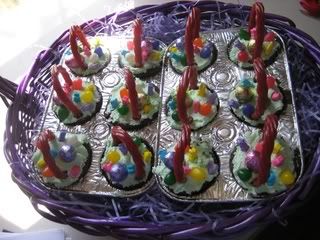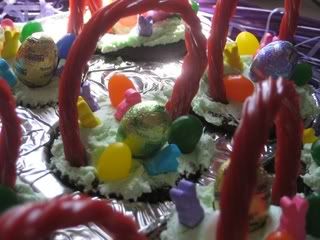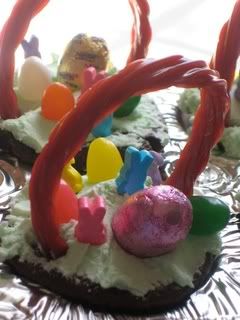 Todd and I made these cupcakes for Easter. Todd made the cupcakes and frosting from scratch and I decorated them. I'm going to bring some to work on Monday to share with my coworkers.
These were really fun to make. We were inspired by the
Bakerella
blog. We didn't find this idea until Saturday, so the stores were really picked over and the little foil wrapped bunnies were nowhere to be found. We used the chocolate cupcake recipe posted at Bakerella and it is really yummy.